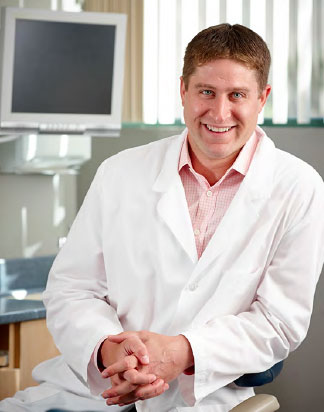 Alec J. Temlock, DMD, MS
Diplomate of the American Board of Periodontology
Board Certified in Periodontal and Dental Implant Surgery
Dr. Temlock grew up in Tennessee and attended Vanderbilt University as an undergraduate where he received a Bachelor of Science (BS) degree. After graduation, he joined a medical research team at Vanderbilt University Medical Center in the Department of Neurology for several years before moving to New York City to begin career in the pharmaceutical industry. Several years later, Dr. Temlock decided to refocus his career towards patient-oriented outcomes and ultimately attended dental school.
Dr. Temlock graduated Cum Laude from Boston University School of Dental Medicine, receiving his Doctor of Dental Medicine (DMD) degree. At graduation, he was awarded the prestigious American Academy of Periodontology Dental Student Award recognizing his Outstanding Achievement in Periodontics. After completing dental school, Dr. Temlock continued his education as a surgical resident at the University of California-San Francisco (UCSF). After three years of specialty training, he was awarded his Certificate of Residency in Periodontology. While receiving his intense surgical and implant training, he also completed a Masters of Science (MS) degree in Oral and Craniofacial Biology.
Upon completing his surgical residency training, Dr. Temlock pursued Board Certification with the American Board of Periodontology. After two years of rigorous written and oral examinations, Dr. Temlock achieved Diplomate status which is the highest achievement recognized by any medical or dental specialty. He continues to maintain his status as a Board Certified Periodontist on a yearly basis.
Additionally, Dr. Temlock received an academic appointment at the University of Pacific School of Dentistry in San Francisco where he continued to teach the next generation of aspiring dentists and specialists.
Dr. Temlock continues to attend continuing education symposia around the world focusing on implant placement and restorations, advanced surgical techniques and plastic surgery, patient sedation and comfort, and safety precautions among other topics. He strives to educate and inform patients from the very first visit, and his greatest pleasure comes from the smiles when his patients happily complete treatment.